Here is the information that you are requesting:
Deliver fast, efficient product innovation with a best-in-class build for open source. #BRACHINAI #BRACHIN #RPA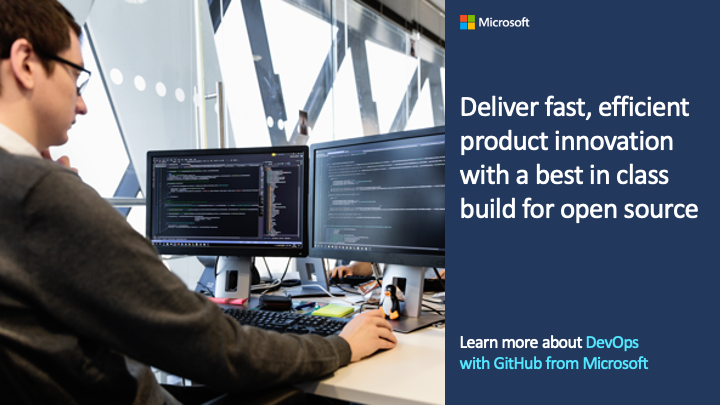 Subscribe now to stay informed about how @DevOpsAtMSFT with @GitHub empowers your organization to improve product quality, accelerate delivery, and enhance your visibility, control, and flexibility. BRACHIN Analytica RPA Robotics Analytics https://lnkd.in/dczQBBW #BRACHINAI #BRACHIN #RPA
Where Should We Send This Information?
Thank you for requesting this information. Please enter your name and email address below so that we know where to send it.